10 Clever & Adorable Mother and Son Costume Ideas for Cosplay & Halloween 2023
Take the time to be with your baby boy this Halloween, and create life-long memories with him. It won't be long before he goes into that phase where he doesn't want to be seen with Mommy, you know. So dress him up now and take lots of pictures so you could look back at them and laugh out loud with hi,
There's so many costume themes to choose from! All you need to do is find the one which fits you and your darling boy the most. Here are 10 awesome Mother Son Halloween costume ideas you can do:
1. Daenerys and her Dragon from Game of Thrones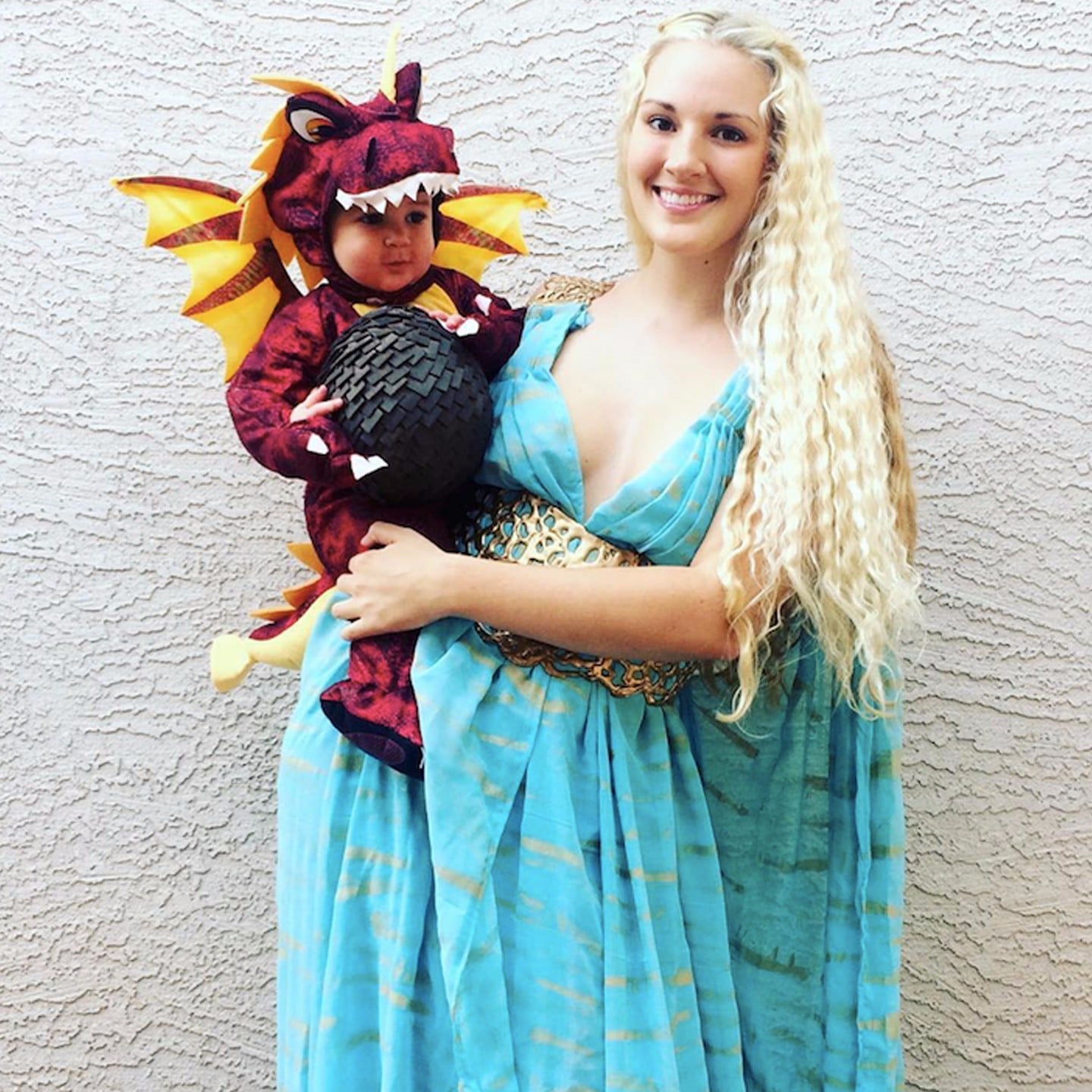 The Game of Thrones fever isn't letting up anytime soon! Why not join the fandom in celebrating the Halloween and induct your little boy into your favorite series? We mean, what little boy doesn't want to pretend to be a dragon, right? And you'll be the perfect 'Mother of Dragon' as well!
What you will need:
Daenerys – light blue Grecian gown, thick gold waist belt, gold shoulder clips, long blonde wavy wig
Baby Dragon – ready-made dragon onesie
2. Starbucks Barista and a Frappuccino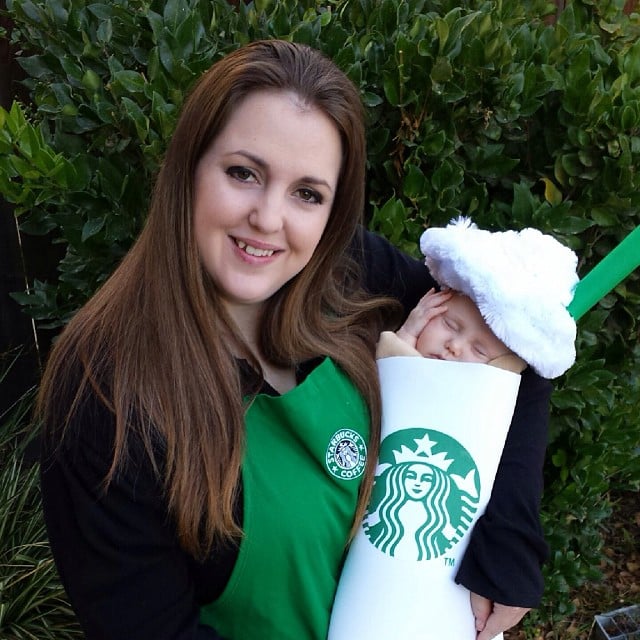 The smell of coffee in the air is invigorating! If there's one thing babies and coffees have in common is that they can make you smile. Why not combine your two loves and go as a Starbucks Barista with an order of Frappuccino this Halloween?
What you will need:
Barista – black long-sleeved shirt, black pants, green Starbucks apron
Frappuccino – beige onesie, DIY white cardboard Starbucks wrap, DIY white fluffy whipped cream bonnet
3. Harry and Hedwig from Harry Potter
While Harry Potter's most-well known best friends are Ron Weasley and Hermione Granger, they're not his very first ones. His first best friend was his darling owl, Hedwig. She and Harry had a beautiful and innocent relationship that was amazing to watch. Why not dress up as Harry and Hedwig this spooky season?
What you will need:
Mom Harry – white dress shirt, Gryffindor necktie, Gryffindor robes, fake lightning bolt scar, black-rimmed glasses, Gryffindor scarf
Hedwig – fluffy white onesie, fluffy fabric for wings, DIY owl hoodie
4. Spider and Web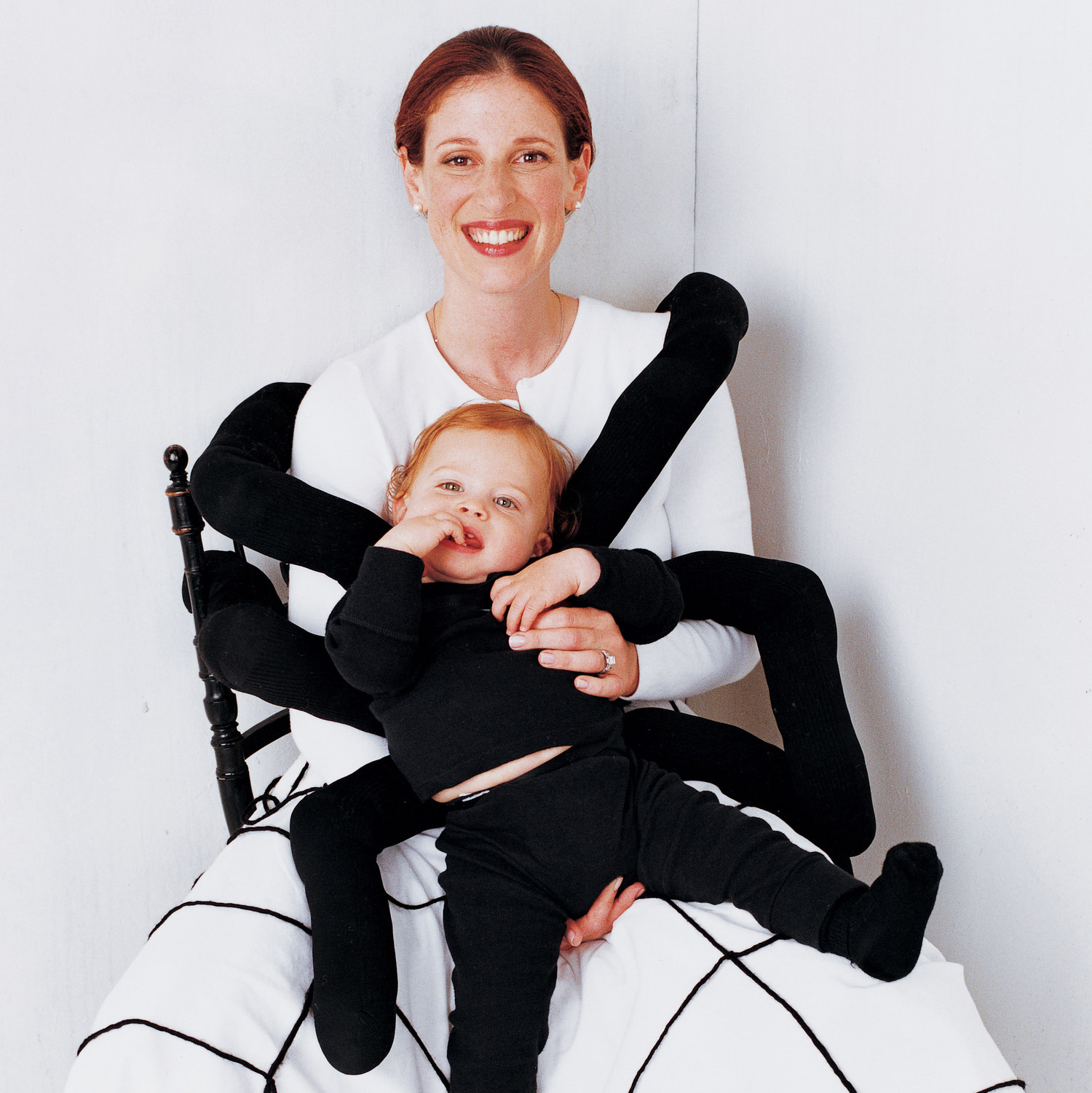 One classic décor you can usually find when it's time for Halloween is spider webs. They're not necessarily creepy but they can give you the occasional heebie-jeebies. So why not walk around the neighborhood as a giant web with an equally large spider clinging to you?
What you will need:
Mommy Web – plain white long-sleeved shirt, plain white skirt, black string to glue on skirt for web detail
Baby Spider – plain black long-sleeved shirt, plain black pants, DIY giant spider legs
5. Cruella De Vil and a Dalmatian from 101 Dalmatians
No Halloween experience is complete if you don't dress up as Disney-themed characters at least once. If you don't want to go the normal Disney Prince-Princess route, why not take this chance to let the dogs out? More specifically, dress up your baby boy as a white spotted Dalmatian and you can go as the scary fashionista, Cruella De Vil.
What you will need:
Baby Dalmatian – ready-made Dalmatian onesie, non-toxic face paint
6. Popcorn and Vendor
If you're looking for a hilarious and not-so-common costume for you and your little one this trick or treat time of the year, you might want to go as a favorite food item. Let's say, popcorn perhaps? If your little boy isn't up to walking yet and you still want to dress him up even with his baby carrier, why not be a jolly Popcorn vendor carrying her adorable popcorn merchandise?
What you will need:
Popcorn Vendor – white collared dress shirt, black pants
Popcorn – white onesie, white bonnet with popcorn glued on it, white fabric and red felt strips for popcorn carton
7. Olive Oyl and Swee' Pea from Popeye
Popeye the Sailorman has been around since 1929. He even had a television show in the 1960s that was still being shown during the early 2000s. Safe to say, Popeye and his gang has been entertaining numerous generations throughout the year. Why not give them a salute by going as Olive Oyl and Swee' Pea this Halloween?
What you will need:
Swee' Pea – white wavy collar, red triangular onesie, white hat
8. Misty and Togepi from Pokemon
There are hundreds of pokemons to catch, and numerous evolutions to witness. But there is one memorable pair that many Pokemon fans remember (aside from Ash and Pikachu that is). Spend your trick or treat time as Misty and her little Togepi. It's a guarantee that many of your neighbors will find your tiny pokemon cute and cuddly!
What you will need:
Misty – yellow tank top, red suspenders, denim shorts, red sneakers, preferably a red wig
Togepi – white onesie, red, yellow, and blue triangle designs to be glued on onesie, DIY Togepi headband
9. Curious George and the Man in the Yellow Hat
Is your little boy as inquisitive and naughty as a little monkey? If so, you can go as Curious George and the Man in the Yellow Hat this Halloween while you search for lots and lots of candies to eat. There's so many adventures to do especially if you want to satisfy your little boy's ever-present curiosity.
What you will need:
Curious George – ready-made monkey onesie
The Man in the Yellow Hat - yellow long-sleeved dress shirt, yellow pants, brown boots, black belt, yellow necktie with black polka dots, yellow straw hat
10. Baby President and Presidential Bodyguard
Admit it, the real boss in the house is your tiny, noisy, little baby. But you wouldn't want it any other way, would you? Just like the President, your precious bundle of joy deserves only the best protection from you. So go out and show the world the real boss and be his personal bodyguard!
What you will need:
Baby President – three-piece suit, white collared dress shirt
Mommy Guard – white tank top with a fake black necktie, black blazer, black pants, aviator glasses, fake earpiece
Podium- cardboard, assorted acrylic paint, small US flag
Level up your trick or treating experience with you precious baby boy this Halloween!
Whether you decide to go the scary route or not, wearing unique and quirky costumes is a fantastic way to bond with your baby. It doesn't matter if he can't walk yet or if he's in the running phase, take your Halloween memories to the next level by wearing matching outfits!